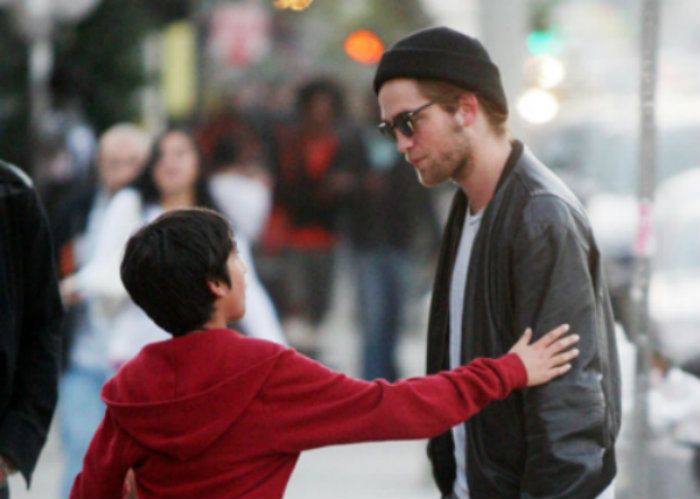 Stepping out for a late afternoon shopping spree, Robert Pattinson from the hit movie "Twilight" was spotted walking along Melrose Avenue on Saturday (November 29).
After picking up a few items at the second hand clothing store The Wasteland, the British actor kindly stopped for a young fan to chat and pose for pictures.
Késő délutáni vásárlása után Robert Pattinsont, a sikeres Twilight című film színésze a Melrose Avenue-n látták sétálni. (2008. nov. 29-én)
Miután a "The Wasteland" nevű boltban vásárolt néhány turis ruhát, a brit színész volt olyan kedves, hogy megállt fiatal rajongójával beszélgetni és néhány képet készíteni.